We're here to see your
hope renewed & health restored
Chasing symptoms is exhausting
Having doctors dismiss your concerns or issue more medication without getting any closer to the actual cause of your health problems is deeply disheartening.
We see too many people discouraged by the revolving door of conventional medicine that never leads to any real results. That's why, at Inland Naturopathic Wellness Center, we shift the focus away from suppressing symptoms and towards finding root causes and whole-body healing.
After more than a decade of experience in sharing our doctor-designed, integrative and alternative health wellness approach, we have celebrated hundreds of patients who have recovered their health and resumed a thriving life. We're eager to help you experience the same!
Read about our unique wellness strategies
If you're more than ready to recover your health, our all-inclusive strategies are just the tool to get you there. They include a health re-education curriculum, detailed evaluations, and laboratory testing and diagnostics to evaluate metabolic markers, nutritional deficiencies, advanced cardiac markers, environmental toxins, and hormones.
The approach is customized around your unique needs and, in addition to ongoing doctor visits and private health coaching, can also include diet, lifestyle, nutrition, supplementation, and exercise plans to promote whole-body healing.
Take a natural route to recover your full potential
Careful consideration
We don't rush appointments. Tell us your whole story, and together, we'll look for root causes and the right treatments for your body.
Safe, lasting solutions
If you stick with the plan, our natural wellness strategies will bring about remarkable results without the risk of harmful side effects.
Financial accommodations
Money shouldn't stand in the way of good health. We have flexible payment options and will come up with a plan that is doable for you.
We're eager to hear your story..
In the meantime, here's a little about us:
Dr. Bankole is a California State licensed Naturopathic Doctor and Physician Assistant.
Dr. Bankole is passionate about treating the cause of disease and choosing therapies that support the body's innate healing system. He treats a range of conditions, including gastrointestinal problems, autoimmunity, and diabetes. He uses Prolotherapy and platelet-rich plasma to treat injured and arthritic joints, and also designs customized heart-wellness strategies that include specialized testing, nutrition, and chelation therapy.
Read more
Having undergone post-graduate training and certification in environmental medicine, Dr. Bankole understands how even low-level toxin exposure cause illness. He is diligent in identifying the role of toxins in poor health and employing strategies to purge them from the body so full health can be restored.
Dr. Bankole has served as an academic instructor for the Southwest Institute of Healing Arts Nutrition Program. He has over a decade of medical experience working as an Emergency Medicine Physician Assistant at Kaiser Permanente Moreno Valley and Riverside Hospitals and Hu Hu Kam Memorial Hospital in Arizona, and Prince George's Hospital Center in Maryland.
Dr. Bankole received his Naturopathic Doctorate from the Southwest College of Naturopathic Medicine in Tempe, AZ and his undergraduate degree from Howard University in Washington, DC where he completed the Physician Assistant Program. He is a member of the American Osteopathic Association of Prolotherapy Regenerative Medicine, the California Naturopathic Doctors Association, and the American Academy for the Advancement of Medicine.
In his spare time, Dr. Bankole likes listening to jazz music, attending plays, and spending time in nature with his family.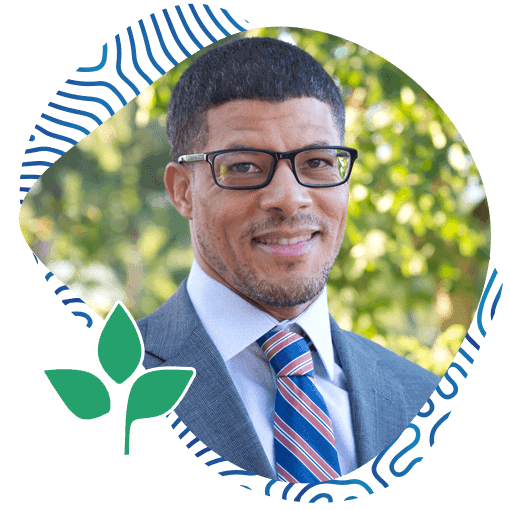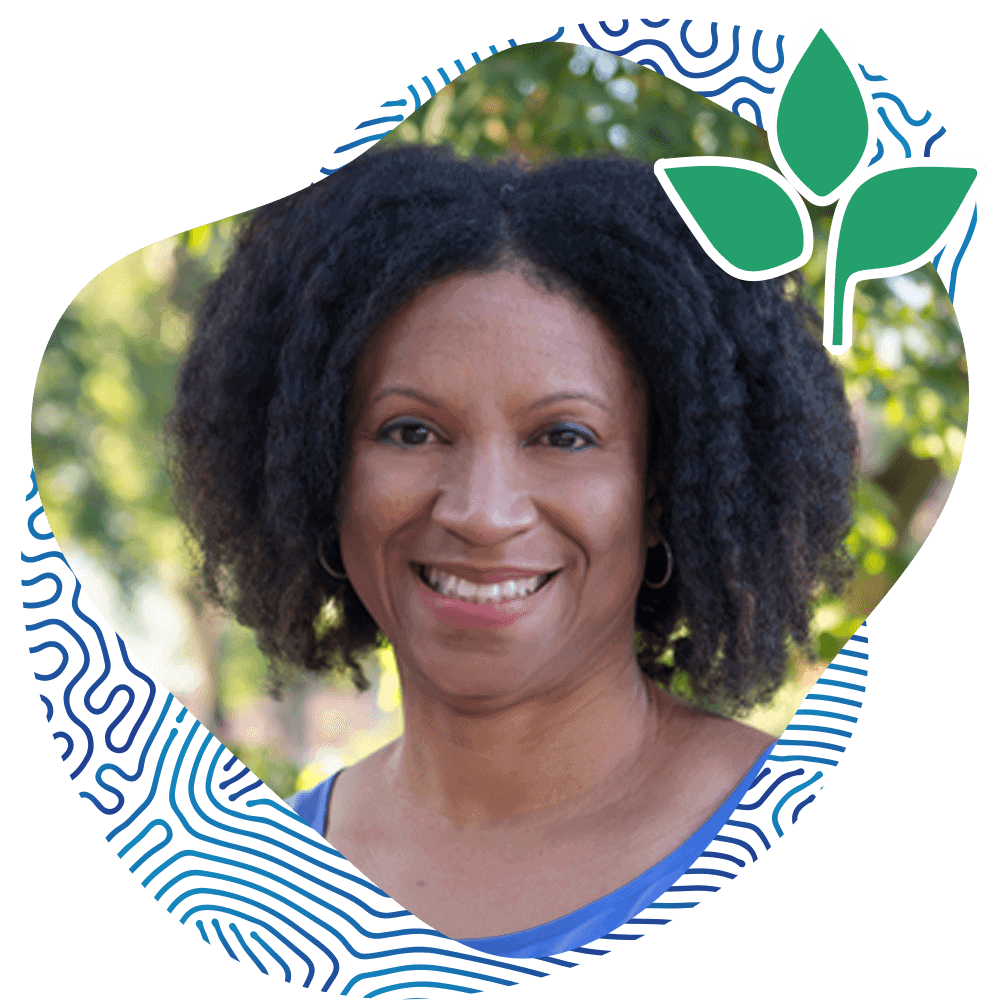 Dr. Blissett is a California State licensed Naturopathic Doctor with a special interest in women's and endocrine health.
Dr. Blissett's experience spans the full spectrum of women's health, from conception to menopause to supporting the process of healthy aging. She has concentrated her studies in thyroid and digestive disorders and the use of nutrition, botanicals, and bio-identical hormones.
Read more
Before moving to California, Dr. Blissett assisted in multiple home births with Dr. Farra Swan, one of the first Naturopathic midwives in the southwestern United States.
She has also collaborated with Dr. Bankole on the Clean and Balanced Weight Loss program used at the Inland Naturopathic Wellness Center.
Combining her seven years of experience working for a large company in the corporate health and wellness field with her knowledge of naturopathic medicine, disease prevention, and lifestyle counseling, Dr. Blissett is well-equipped to administer customized weight and stress management approaches. She's dedicated to seeing the overall wellbeing of her clients improve.
Dr. Blissett particularly excels in personal trust building with patients. Her keen listening skills help her clearly understand her patients' needs. Her focus on strategic goal setting and personal support has contributed to her success in helping her clients thrive.
Dr. Blissett received her Naturopathic Degree from Southwest College of Naturopathic Medicine & Health Sciences in Tempe, Arizona and her bachelor's degree from Barry University in Miami Shores, Florida where she completed her Pre-med program. She completed a midwifery internship at Casa Nacimiento in El Paso, Texas. She is a member of the Association for the Advancement of Restorative Medicine and the California Naturopathic Doctors Association.
When she is not working or expanding her knowledge of natural health therapeutics, Dr. Blissett enjoys dancing, reading, traveling and catching up with her family in Florida and her native Jamaica.
Karolyn serves as a Wellness Director, Certified Health Coach
Karolyn finds gratification in being the first to greet and welcome our clients. She takes pride in connecting with clients and supporting them in their wellness journeys; she also loves seeing others become empowered in their health. Karolyn's dedication and passion to her own health led her to become a certified health coach.
Read more
Karolyn aspires to be "a guiding light in what can be a dark world." She loves inspiring others to discover the freedom of wellness by healing their relationships with themselves and food and by conquering their traumas to unlock their fullest potential to live a happy, healthy, and fulfilling life.
She completed her health coach training for individuals in all life stages, including families, adults and seniors, and women during pregnancy. She received her certification from Dr. Sears Wellness Institute. Karolyn received her bachelor's degree in business administration from the University of California, Riverside.
When not in the office, you can find her with her four fur babies, watching docuseries or binge-watching Parks and Recreation for the nth time. During the autumn months, she enjoys watching her favorite hockey teams, the Los Angeles Kings and the Ontario Reign. She also enjoys Zumba fitness, listening to music and podcasts, traveling, and exploring the wonders of nature.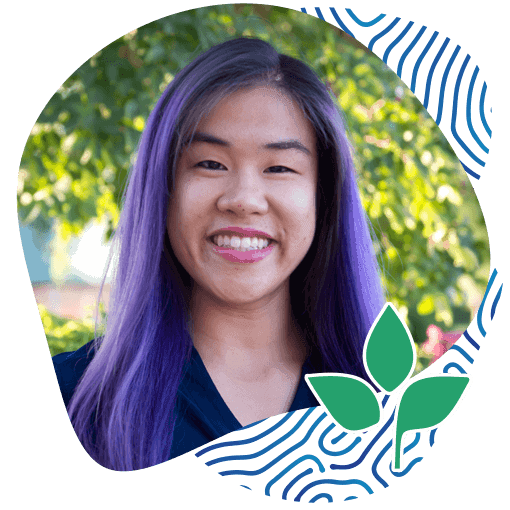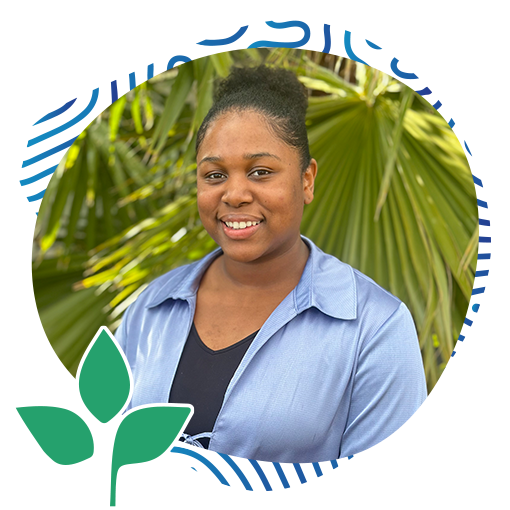 London serves as our front office assistant
London loves to help and see others achieve optimal health and enjoys making clients feel welcomed, understood, and heard. She believes that there is a healing path for everyone and takes pride in being an instrumental guide in our clients' wellness journeys. London went to Riverside City College to continue her general education; her newfound knowledge inspired her to find a better approach to health.
Read more
This helped her realize the unhealthy habits that were causing her personal health issues. London is passionate about empowering others to true health and hopes to inspire others to find the power of a naturopathic lifestyle and how it can help find, fix, and prevent the root of present or future health concerns.
She enjoys assisting others in taking control of their health and being comfortable in their bodies. Being a servant to the community is her superpower. She is fulfilled knowing that someone has unlocked the identity of their true inner and outer beauty and being able to walk freely knowing that their mind and body is in a good condition because they took the first step to make a change and to maintain a healthy lifestyle.
When she is not working at the office, London is at her hair healing spa, helping others heal their hair and to feel confident with their natural beauty.
She also spends time outside exploring what nature has to offer, while always developing her creative side by exploring her own talents. London proudly acknowledges that her knowledge and talents are not self-given but God-given.
What is Naturopathic Medicine?
Naturopathic Medicine is a distinct and regulated system of healthcare that emphasizes addressing the underlying cause/s of illness while promoting improvements in lifestyle, nutrition, and the use of natural therapies. Other tenants include encouraging patient empowerment and appreciation for the relationship between the organ systems. Naturopathic medicine works with the body to heal, not just cover up symptoms. While Naturopathic Medicine's first goal is to provide a pathway to healing from disease, the aim is ultimately to elevate energy, vitality, and life. Naturopathic Medicine is one of the oldest continuously licensed health care professions in the U.S.
What is a Naturopathic Doctor?
Educated and trained in the philosophy and principles of Naturopathic Medicine, Naturopathic Doctors (ND) attend four-year, post-graduate programs known as Naturopathic Medical Schools. Students undergo rigorous classroom and clinic education culminating in sitting for Part 1 and Part 2 of the Naturopathic Board Examination. Upon passing both parts of the Naturopathic Board Examination, a candidate may then apply for licensure in any state that licenses Naturopathic Doctors. Programs are accredited by the Higher Learning Commision of the North Central Association of Colleges and Schools, the Council of Naturopathic Medical Education, and the Association of Accredited Naturopathic Medical Colleges. Accrediting organizations are recognized by the U.S. Department of Education. Upon licensure NDs may conduct a medical history, order laboratory testing, diagnose and treat. In CA, licensed NDs are regulated by the Naturopathic Medicine Committee, under the CA Department of Consumer Affairs. In licensing states such as California and some other states, Naturopathic Doctors maintain prescription privileges for noncontrolled substances.
Organizations we belong to







Let's talk about your health